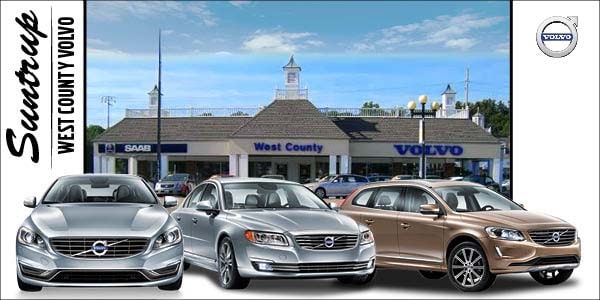 How can drivers in and around the St. Charles, MO area get the latest that Volvo has to offer? West County Volvo is the preferred dealership for the area when it comes to luxury and safety. Please contact us at (877) 557-2352 for more information about the vehicles & services we offer to the St. Charles, MO area.
The Latest Vehicle Inventory at our Volvo Dealership
Whether you're looking for a Volvo S60 sedan or a Volvo XC90 SUV, our dealership has all the newest Volvo models in stock and ready to test-drive. Well-engineered Volvo safety features will keep you safe, and a Volvo's performance will keep you ahead of the pack on the streets and highways of the St. Charles, MO area.
Our dealership also has a wide selection of pre-owned sedans, SUVs and wagons to choose from in our fully searchable inventory.
Auto Financing and Leasing at a Volvo Dealership
The finance team at our Volvo dealership is ready to help you find the right finance or lease options to put you in a new or used sedan, SUV or crossover. West County Volvo has finance specials available, so please contact us by phone or fill out a financing application through our website.
Auto Service Department at a Volvo Dealership
Choosing a Volvo doesn't mean your experience ends when we hand you the keys. You have our entire service team driving with you when you're cruising down the road in St. Charles. Our dealership offers a hardworking auto service department, dedicated to keeping your Volvo vehicle running smoothly as long as you drive it.
Owning a Volvo means you also own the Volvo Service Advantage. The Volvo Service Advantage includes:
Free Software Updates
Complementary Diagnostics
Alternative Transportation
Personal Service Contact
Car Washes
Roadside Assistance
West County Volvo is ready to give you a fantastic buying experience, assistance with financing, and maintain your new or used Volvo sedan, SUV or crossover. Contact the team at our Volvo dealership through our website or by phone at (877) 557-2352 to learn more about the services we offer today!