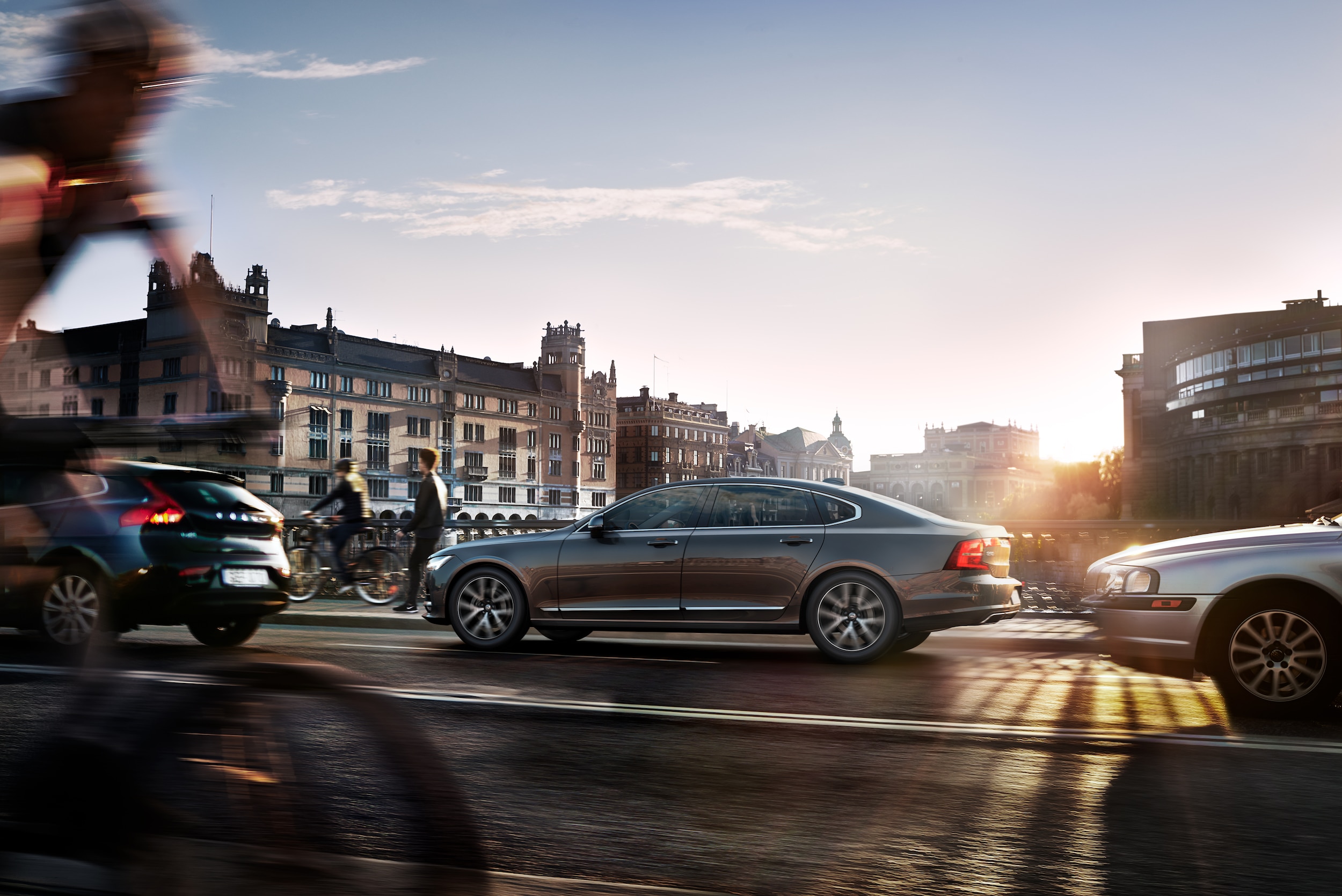 ?
Every time you sit down in the cabin of the Volvo S90 you'll experience comfort and luxury. You and your passengers will experience five first-class seats renowned for their comfort. The interior will feel bright and spacious from the standard Panoramic Moonroof. Each line draws in the eye and offers usefulness. It is powerful to drive and to look at. The Volvo S90 is a work of art on four wheels.
Design and Purpose
The S90 combines simplicity and elegance. The design exudes confidence and unmistakable Scandinavian design that is smooth and defined. LED headlights with signature "Thor's hammer" daytime running lights give the S90 a strong stance while illuminating the road ahead.
Every drive deserves the perfect playlist. You'll get to experience your favorite songs through pure sound made possible with the range-topping Bowers & Wilkins sound system. This innovative audio system is designed specifically for the S90, with features like a subwoofer that brings air from the outside in to create deep, resonant bass. The rearward-facing tweeter mounted on the dash cuts down on acoustic reflections from the windscreen.
Absolute Balance
The S90 is made to give you the perfect balance between comfort and precision. At the front, the aluminum double wishbone suspension contributes to quick steering responses. At the rear, a unique integral link suspension keeps weight to a minimum so that you can enjoy a smooth ride. An optional rear air suspension keeps the car level stable on all road surfaces in St. Louis.
The relaxed and refined feeling of the S90 is enhanced by Volvo Cars' CleanZone technology. This makes the air inside the cabin fresher and cleaner, no matter the quality of the air outside in Chesterfield. The air passes through a multi-filter to minimize the levels of dust, pollen and other particles entering the cabin.
The 2019 Volvo S90 is made so that your driving experience is relaxed, comfortable and fully enjoyed. We spend a lot of time getting from place to place, and it is important that this time is spent in a way that you deserve. Our dealership near St. Peters is excited to see how you feel driving the S90.