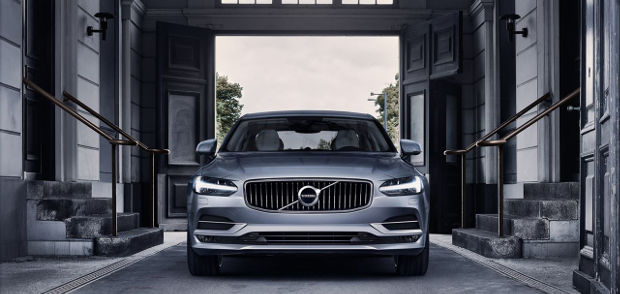 Starting in 2017, Volvo has announced that they will begin replacing keys with a smartphone application designed to mimic all of a traditional key's functionality. The first vehicle manufacturer to do so, Volvo will use digital, Bluetooth®-based technology to communicate with the vehicle, allowing drivers to experience an all new way to use and share cars.
With plans that enable the new digital key system to do everything that a physical key does, it will lock and unlock your vehicle and will even unlock the boot, allowing the engine to be started. The Volvo digital key technology also lets drivers save multiple keys to their phone in order to access various vehicles in different locations.
Vehicle Rentals Made Easy
With Volvo's new digital key application, car rental is made far easier than it has been in the past. Using the app, drivers could potentially book a rental car from their phone and have the digital key sent to them immediately, helping them save time by eliminating check-ins and extensive paperwork. Rental customers can easily locate the vehicle using the GPS on their mobile phones, find it and drive away without any hassle.
Car Sharing
Since you won't have to trade or make any extra copies of your car's keys, the emergence of Volvo's new digital key makes vehicle sharing between multiple drivers a simple and easy process.
All Digital Technology
Since it uses digital technology, Volvo's mobile phone key can't be jammed like vehicles made with regular central locking systems.
No More Physical Keys?
Though physical keys will remain available to customers that want them, digital keys are the wave of the future for the next round of Volvo models.
For more information on Volvo digital keys or any of the Volvo automotive services we offer to drivers in and around the Manchester, MO area, please don't hesitate to contact West County Volvo through our website or by calling us at (636) 227-8303.