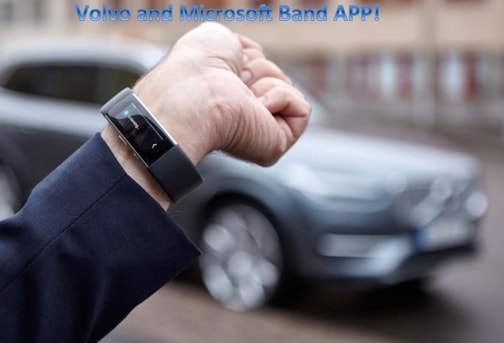 ?What do you get when you combine a high-performance Volvo and the Microsoft Band 2 smartband? Plenty of voice control capabilities, of course!
These two popular and innovative brands put their heads together to create voice control for your Volvo through the Band 2 Volvo app. So, how does it work? The On Call mobile app from Volvo and the Microsoft Band's app link together for the ability to start the car, activate heating and air conditioning, and even set the GPS, all remotely with only the sound of your voice. This technology can be used with any Volvo car, SUV, or wagon equipped with the Volvo On Call app.
As one of the most sought after luxury SUVs, the 2016 XC90 offers some truly incredible features:
2.0L 4-cylinder supercharged and turbocharged engine
85.7 cubic feet of cargo space
Seating for up to seven passengers
Sensus state-of-the-art infotainment and entertainment system
We can only imagine what it can do when equipped with the Band 2 mobile app.
The Band 2 mobile app will not be available until this spring. Until then, explore the online inventory of new models at West Country Volvo.