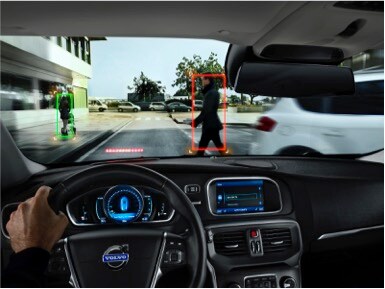 Are Volvo vehicles really among the safest in the entire vehicle market? According to a recent study, new Volvo safety technology has reduced accidents more than any other brand.
Drivers in the St. Louis area looking for the most innovative and effective safety technology should consider Volvo cars, wagons and SUVs. Research gathered from a large insurance company in Sweden found that out of 160,000 vehicles, Volvo cars were 28 percent less likely to be in rear-end accidents.
The top explanation among researchers for these findings was the City Safety braking technology, which automatically stops a Volvo vehicle when another object is detected too close for the driver to respond. The study also found that this new collision prevention system lowered the number of whiplash injuries and damage costs to vehicles involved in accidents.
While City Safety braking for past Volvo vehicles was only activated by low speeds, new models like the 2016 XC90 includes the feature at all speeds. As a part of the IntelliSafe system, the City Safety braking system also comes with many other benefits, including:
Pedestrian detection with automatic braking to avoid collisions with people walking on the road.
Cyclist detection with a light on the windshield and automatic braking if a cyclist swerves in front of your vehicle.
Forward collision warning system that scans everything 500 feet in front of your vehicle and pre-charges the brakes if a quick stop is needed.
St. Louis area drivers interested in more information about Volvo safety technology should visit West County Volvo's website today.