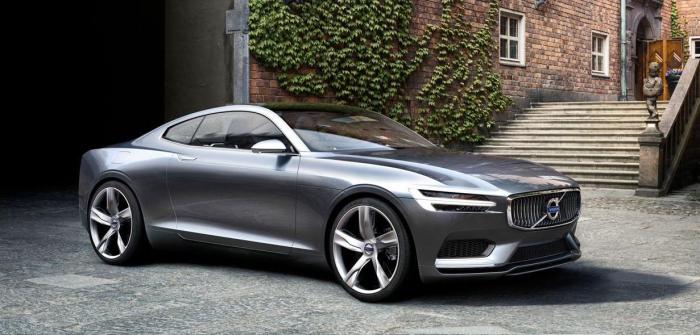 Which vehicle will offer the newest in style and safety features for the upcoming year? Volvo plans on releasing the 2017 S90 sometime in 2016, a flagship sedan model that will have the latest Volvo technology for drivers in the St. Louis area.
The new Volvo S90 will replace the S80 as the full-size sedan in the Volvo lineup. The 2017 S90 will have features similar to the 2016 XC90 available to drivers, including a Sensus infotainment display that reduces the number of buttons on its dashboard to increase usability and Drive-E engine technology.
In terms of the exterior, the S90 will offer drivers a unique look comprised of a vertically-slat chrome grille and LED headlamps, among other elements.
A Scalable Product Architecture (SPA) platform will also be available on the new S90. It's only the second vehicle from Volvo to feature this new platform, and eventually, Volvo plans on using this system for all of its vehicles. The SPA platform gives drivers a number of benefits, including:
Reduced vehicle weight and improved weight distribution across the platform.
More flexibility inside the vehicle, including sliding seats that can increase legroom or loading capacity.
High-strength boron steel to make the S90 more compact but safer at the same time.
The latest electronic and safety features, including semi-autonomous driving capability.
While the 2017 S90 won't be available until next year, West County Volvo has plenty of mid-size S60 and full-size S80 models in stock available to test drive. Interested drivers in the St. Louis area should call or visit our website today.